A great many of my watches carry no dating evidence, especially from the merger period, so I'm going to start making some notes.
My original evidence against LTG being the originator of all M&ST lever technology was calibre design. In 1913 LTG registered a patent for the keyless works. This patent number can be seen on a number of the calibres, and the patent shows indirectly the pillar and plate construction used in those calibres. Those keyless works sit in a separate module between the plates. Then there is the train layout – those calibres use a Roskopf style layout without a centre wheel.
The supposed M&ST calibres show none of these traits. So it's clear that there was a design change – but the question is who made the change? Early M&ST watches are mostly 3/4 plate so in practice that isn't so far off pillar and plate. So exactly what dating evidence do I have?
1917 MST 189 – LTG Pillar and plate construction, rounded stud carrier post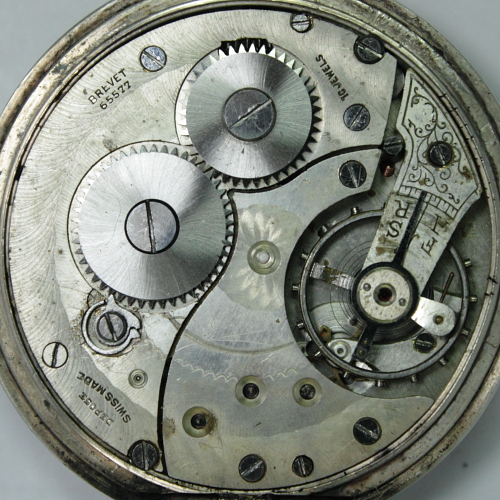 1918 MST 157 – 'New' construction, rounded stud carrier post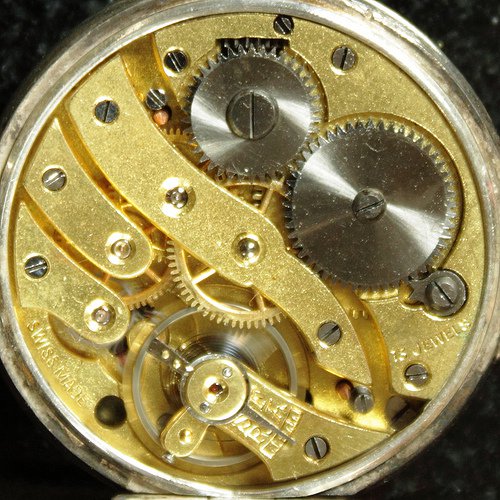 1918 MST 175 – 'New' construction, 'later' keyless works, triangular stud carrier post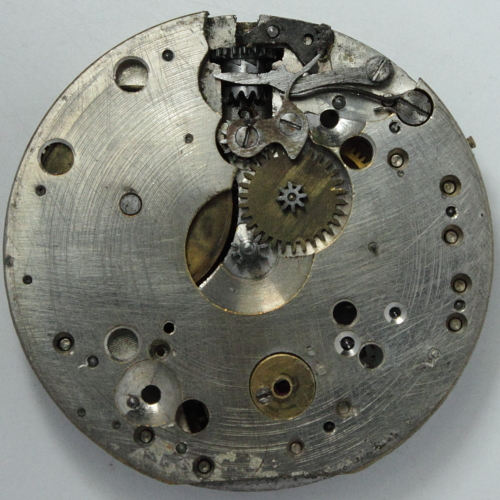 1919 MST 23 – LTG pillar and plate construction. Triangular stud carrier post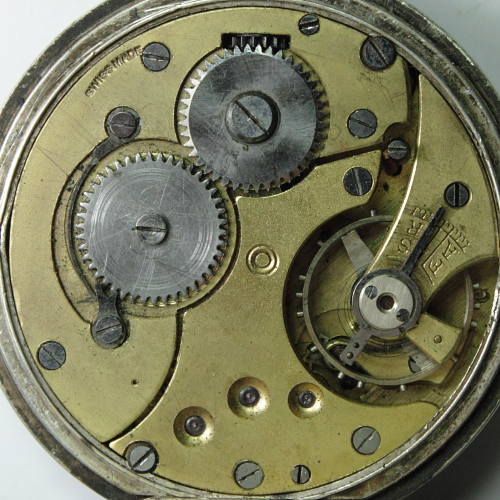 1921 MST 202 – 'New' construction, triangular stud carrier post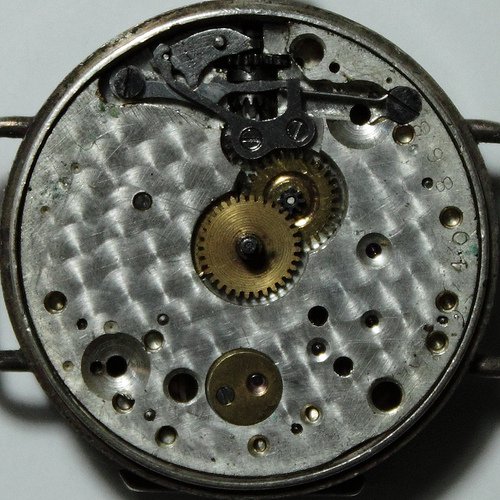 I'm not sure I can draw much of a conclusion from that little evidence. There certainly is a difference in stud carrier shapes which would indicate two different production facilities. There is a slight trend that perhaps the merger caused a change in stud carrier shapes. I guess I need to see if that can be ruled out by looking at all the other watches with rounded stud carrier posts to see if they have any other dating evidence. We should also bear in mind that hallmarking dates can be misleading. WWI changed the focus of watch production to mens wristwatches – I have some Medanas that I am certain are prewar production in decorative cases – but are hallmarked post war so we need to factor that into account and remember that modern fast production, shipping and sales cycles were not always the case.
As a side note, what I have described as the 'later' keyless works are the most similar to the LTG patent in design, but since they were in use in 1918 (assuming that this single example is not a later service replacement into an earlier case) would suggest that they are contemporary.
Edit: And to muddy the waters regarding the stud carrier – this cal 6 is in an M&ST case, so clearly post merger and has a rounded stud carrier. Technically still possible… and maybe cylinder production took longer to change over… Excuses….